Symposium: Nationale Milieudag 2019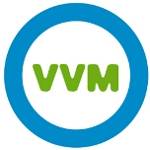 Transities: effectieve aanpak of modieuze illusie?
De term transitie is inmiddels in het publieke debat gemeengoed geworden: Nederland werkt aan een Energietransitie en er is een internationale beweging van Transitiontowns. Ook het sociale domein zit in een transitie en onze hele economie moet bovendien in transitie naar een circulaire economie. Sommigen spreken liever van transformatie, systeeminnovatie of zelfs van metamorfose.
Milieuprofessionals zitten er dus midden in, zijn er druk mee bezig, of kunnen er niet om heen.
Hoog tijd om samen te onderzoeken wat het betekent om aan een transitie te werken. Wat moet je weten? Wat kun je doen? Wat is de rol en visie van de verschillende maatschappelijke groepen en actoren? Wat zijn valkuilen? Wat zijn de ervaringen tot nu toe? En wat zijn de toekomstperspectieven?
Tijdens de 2019-editie van de Nationale Milieudag, getiteld 'Transities: effectieve aanpak of modieuze illusie?' worden we bijgepraat, komen verschillende visies aan de orde en gaan we samen aan het werk om beter beslagen ten ijs te komen.
We gaan een paar topsprekers strikken, die the state of the art presenteren. In deelsessies gaan we aan de slag gaan met de transities op verschillende beleidsterreinen. Wat zijn de uitdagingen? Wat houdt de transitie op dit terrein in? En welke handelingsperspectieven biedt dit denken?
Aan het einde van de dag maken we de balans op. Is er sprake is van één grote transitie? Zijn we op een de goede weg? Welke uitdagingen liggen er nog voor ons? Wat betekent het voor de milieuprofessionals en voor de VVM?
Related Events