Workshop: Effectiever verkopen
April 25, 2019 @ 19:00

-

22:00

EUR35 – EUR50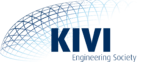 Introductie 
In deze workshop laten we zien hoe je jouw eigen commerciële slagvaardigheid en/of die van jouw medewerkers kunt vergroten. Tijdens de workshop kun je daarbij ook leren van de ervaringen van andere deelnemers en kun je jouw netwerk vergroten.
Inhoud
In deze workshop komen onder meer  de volgende vragen aan de orde:
• Hoe kun je toegevoegde waarde beter verkopen door voor technische innovatieve oplossingen sneller draagvlak te realiseren?
• Wat is verschil tussen een voordeel van een technische oplossing en de toegevoegde waarde van een oplossing?
• Hoe komt dat het vaak lastig is om samen met de klant de toegevoegde waarde van jouw oplossing te bepalen?
• Welke tips en trucs zijn er om toch de toegevoegde waarde van jouw oplossing beter in beeld te krijgen en daarmee ook daadwerkelijk verkocht te krijgen?
Doelgroep
Deze workshop is bedoeld voor (commercieel) ingenieurs die in hun dagelijkse werk met (veeleisende) prospects of klanten te maken hebben en voor diegenen die zich op de genoemde onderwerpen willen oriënteren of verder willen bekwamen.
Over de spreker
Hartger Eikelhof is  sinds 1998 actief als trainer-coach om het rendement en het werkplezier van organisaties te verbeteren door het ontwikkelen en benutten van de talenten van commerciële buiten- en binnendienst-medewerkers, management van bedrijven, organisaties en instellingen. Ook het geven van workshops en teambuilding sessies behoren tot zijn expertise. Sinds 2002 is hij directeur van MMCenter.
Zie ook https://www.linkedin.com/in/hartgereikelhof/