Workshop: Klanten zoeken & vinden voor (commerciële) ingenieurs
December 17, 2019 @ 18:30

-

22:00

EUR35 – EUR50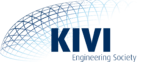 Inhoud
Als ondernemer wil je groeien. En om te groeien heb je nieuwe klanten nodig en meer business bij bestaande klanten.
Tot zover een open deur.
Maar hoe kom je op de radar bij je doelgroep?
Er bestaan vele manieren van prospecteren. De ene manier is wat efficiënter of effectiever dan de andere en er is geen standaard plan dat je kunt definiëren waarbij je vooraf de 100% garantie van slagen gaat krijgen.

Een lang verhaal kort
In deze workshop gaat het over het leggen van het fundament om te gaan verkopen.
We nodigen ingenieurs en ondernemers uit die op zoek zijn naar new-business en hoe je huidige klanten kunt behouden en vergroten.
Tijdens de workshop geven we inzicht in een aantal mogelijkheden die ook aanzetten tot creativiteit.
Ook komen de drijfveren én valkuilen aan bod die succesvol ondernemen mogelijk maken of juist blokkeren.
Deze workshop is ontstaan in de praktijk én is ook voor de praktijk gemaakt.
Denk hierbij aan onder andere competenties, kennis over de klanten, jouw eigen bedrijf en de markten waarin het opereert.
Op een interactieve manier worden de deelnemers scherp gehouden waardoor weer nieuwe bruikbare ideeën ontstaan.
Doelgroep
Alle ingenieurs die graag een beter klantcontact willen krijgen waarbij het aanvoelen en doorgronden van klanten (en het verkopen) gemakkelijker wordt.
Over de spreker
Gerard van den Heuvel heeft van oorsprong een technische achtergrond.
Hij is meer dan 30 jaar actief in sales en heeft zijn kennis en ervaring voornamelijk in de praktijk opgebouwd in de ICT-sector bij bedrijven tussen 3-1200 FTE.
Op dit moment helpt hij bedrijven te groeien door o.a. het geven van salestrainingen aan technici en (technische) accountmanagers.